High Auto Car Show Exhibition Marquee Tent For Sale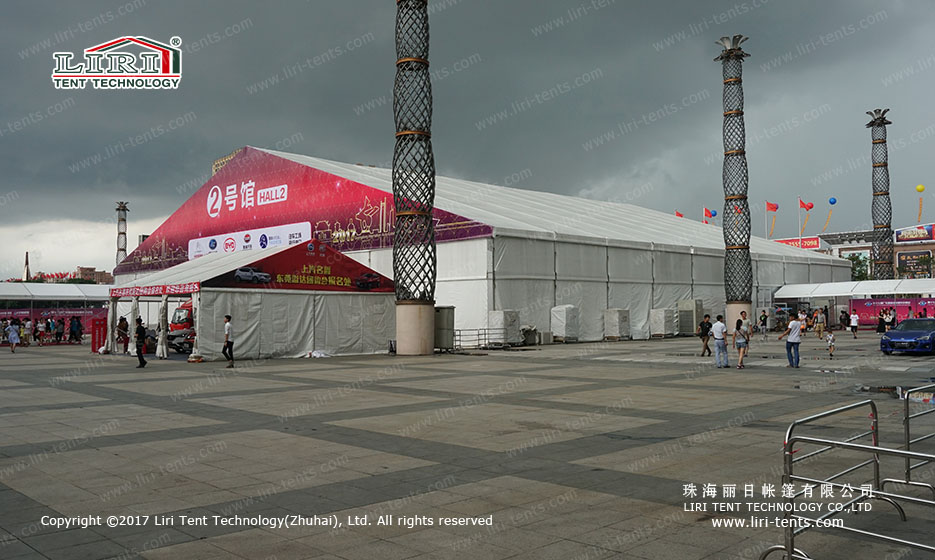 The open space on the square was transformed overnight into an exhibition canopy tent for car exhibitions and sales, providing temporary storage and exhibition space. The normally empty site is suitable for use as a temporary venue for large exhibitions. In order to protect customers and vehicles from the harsh sun, these quick-to erect tall clear span frame tents play a key role.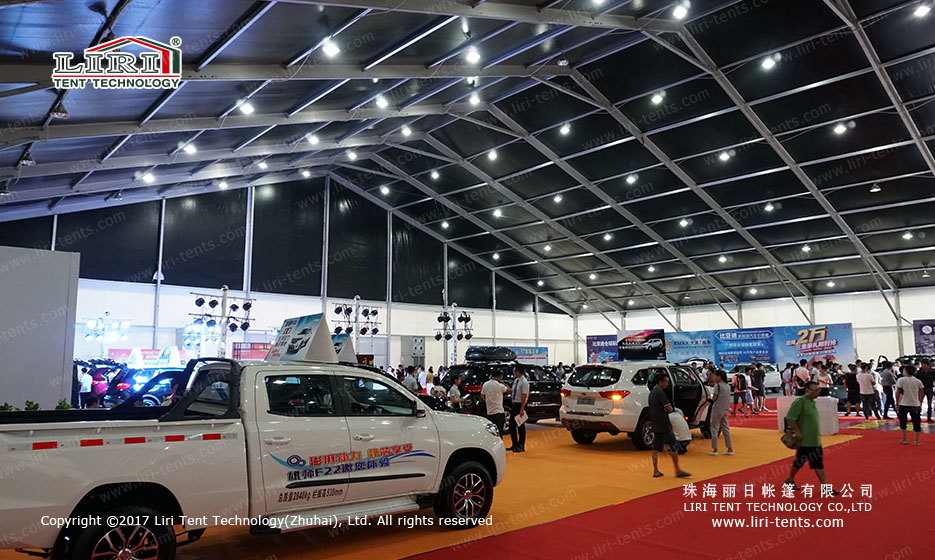 Auto shows have extremely stringent requirements for exhibition tents. Wide doors, high roofs, high-powered ventilation, intensive lighting, and signage panels for custom logos are all fully realized by the clear span frame canopy tent.
Amazingly, the 100x100m car show marquee canopy tent could be completely installed in just 2 days. Carpeting and chandelier installation could be done at the same time. It took only half a day to place the exhibition vehicles in their designated positions. This means that a large car exhibition can be held in just three days to complete the preliminary work.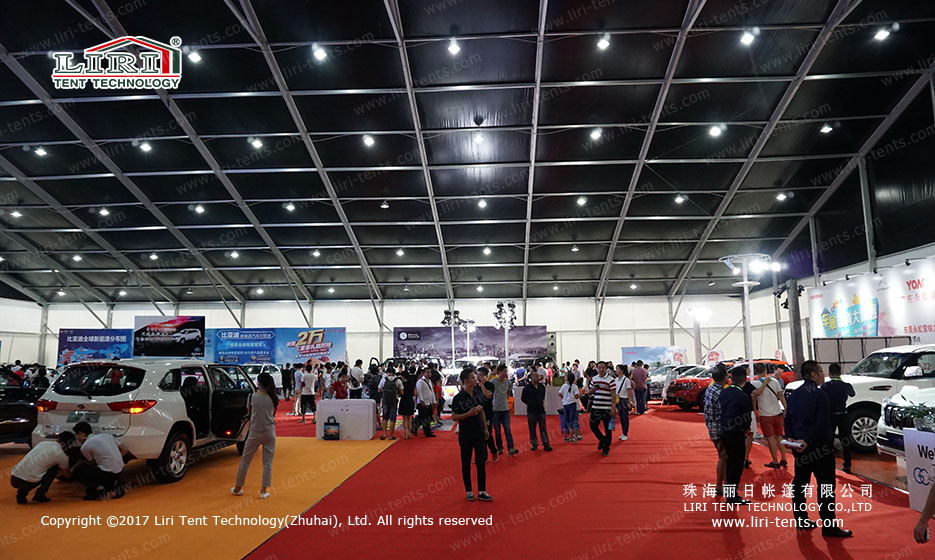 Considering the cost of use, the frame tent can keep on holding other exhibitions. Because its service life can be up to 10 years, it can be used as a semi-permanent building all the time.