20×85 Event Marquee Tent For Car Show Exhibition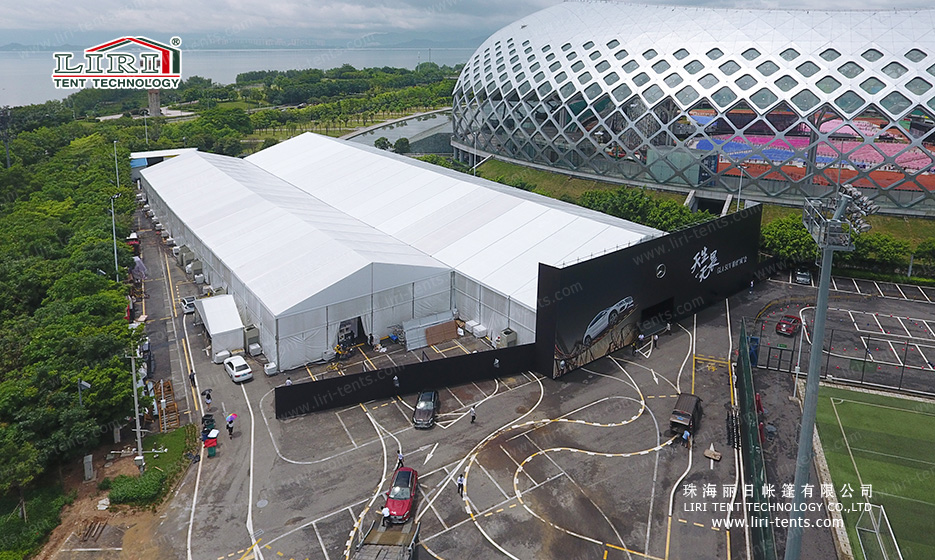 Every year, car brands have new model launches, followed by city-to-city exhibitions and marketing campaigns in full swing. In line with the marketing ideas of the new cars, each event tent is presented with a dynamic design and stunning appearance.
This time, the big event tent designed for the new Mercedes-Benz model GLA series was recognized and appreciated by the event organizers. Two 20x85m A-top tents provided 3,500 square meters of space and could accommodate 1,000 people. The brand divided the interior into a launch area, exhibition area, relaxation area (bar), negotiation area, and second-floor space. The roof of the tent is covered with drapes and interlinked spotlights, giving a mysterious and energetic feeling.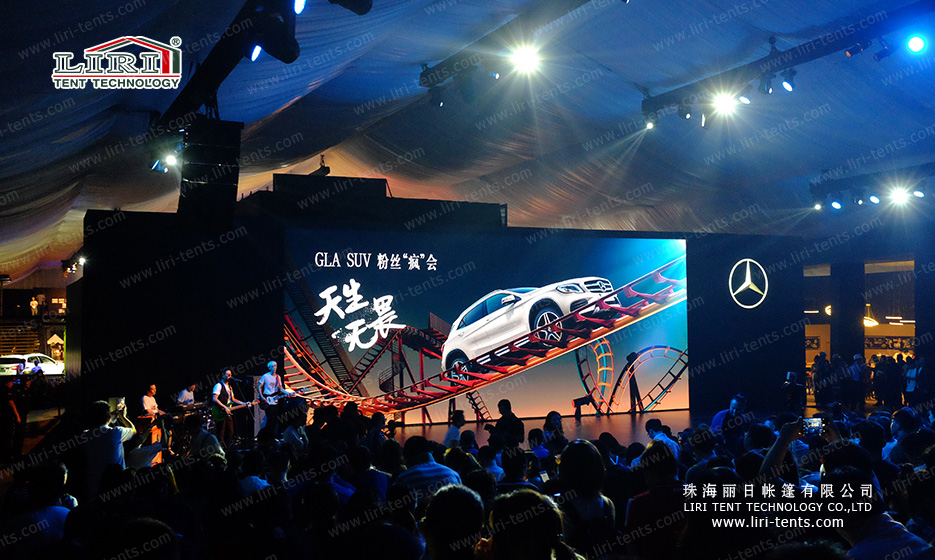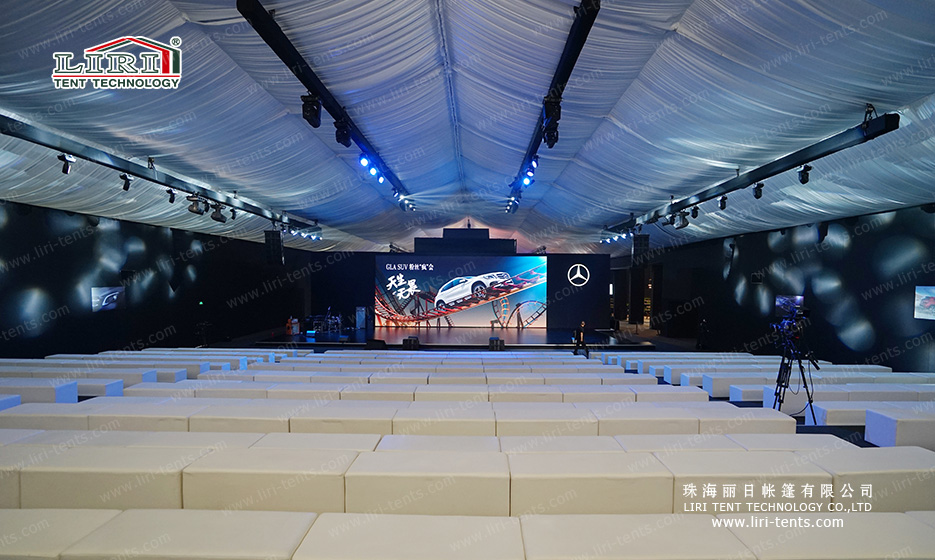 The car exhibition event marquee tent fully reflects the flexibility and stability of the aluminum span structure. a top tent can be used for both car marketing and car exhibition, meeting the design requirements and space needs of brands for different events.