35x40m Aluminum Frame Large Marquee Canopy Tent For Church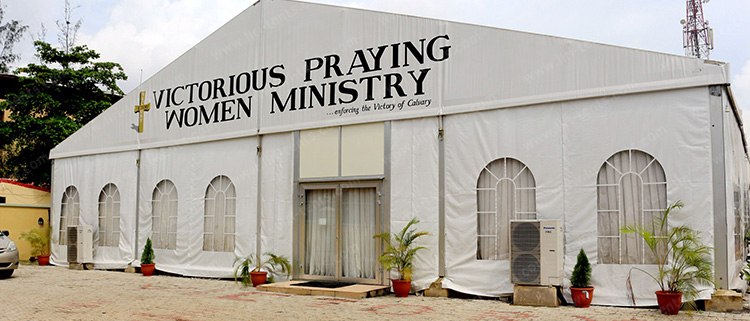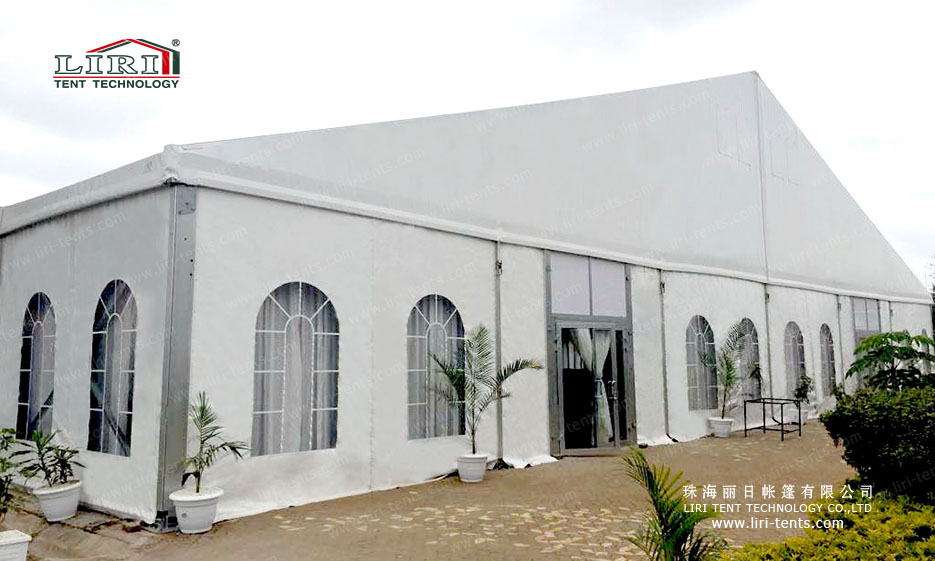 Generally speaking, aluminum frame clear span tents are widely used in exhibitions, luxury weddings, and parties. Actually, some countries use tents as churches, and they are becoming more and more well-made and trustworthy.
In this case, the classic white tent and PVC transparent windows (called church windows) make the tent church look more realistic. Inside the tent, multiple air conditioners are placed. On the top of the tent, there are cloth drapes and chandeliers for decoration.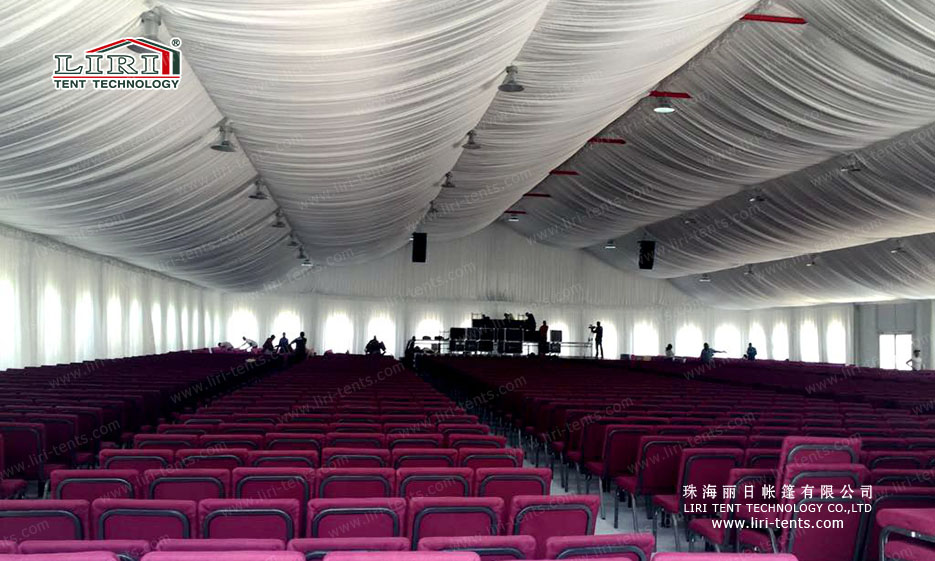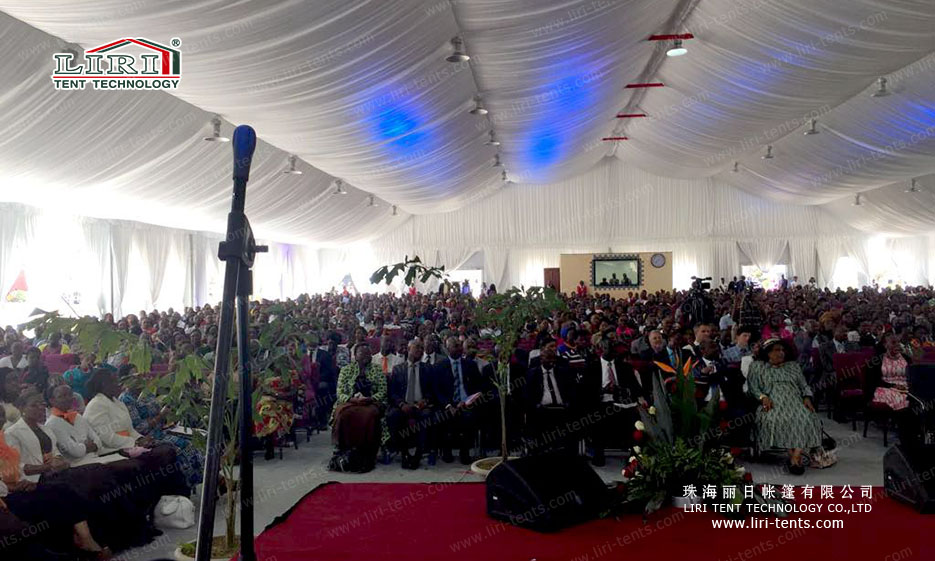 According to the expression of the tent installer, this is a 30x45m large span canopy tent used for churches in Africa. It can accommodate up to 1,500 people entering at the same time to facilitate mass activities.
Large outdoor marquee tents are perfect for churches that are used for worship and prayer, which is the best choice for outdoor churches.