Double Decker Structure Tent For Exhibition Temporary Office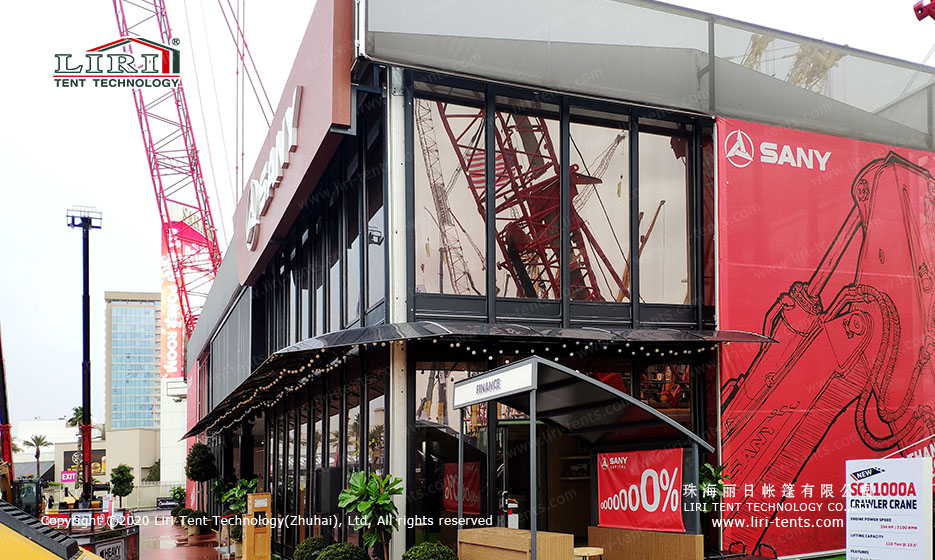 The double decker tents are one of the frame tents that allow efficient use of area space. With clear spans from 10 to 60 meters and heights up to 10 meters, Marquee-Sale's large double-frame tents are commonly used for sporting events, temporary offices, car shows, exhibitions, and other events. This structure uses high-strength aluminum brackets, windows, and doors, and can be custom sized to meet customer needs. The case is a 10x40m air film roof double decker tent, used as a temporary office for large machinery exhibition.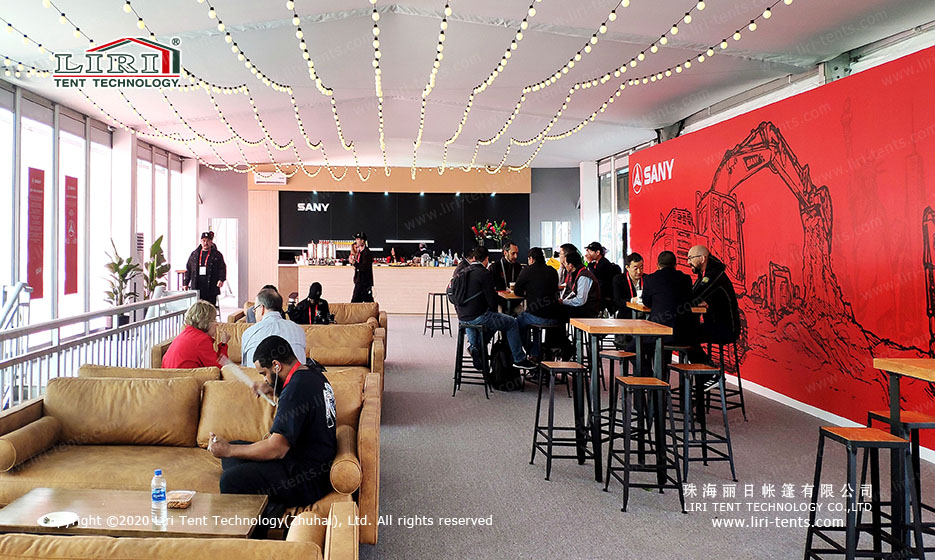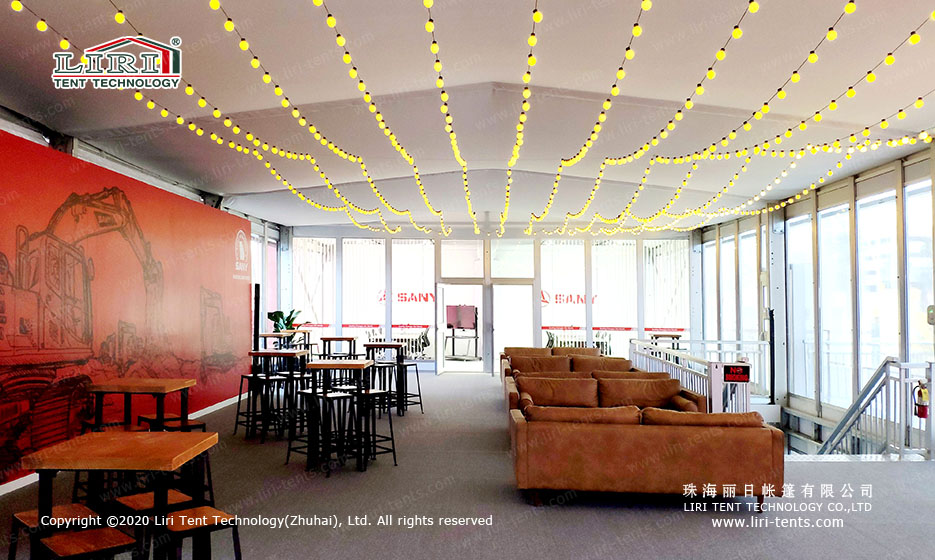 We also provide aluminum stairs, anti-static handrails, transparent PVC windows, interior decoration, and other accessories, and offer solutions for marquee event tents. Please contact me if you need.