10x20m Auto Car Show Marquee For Sale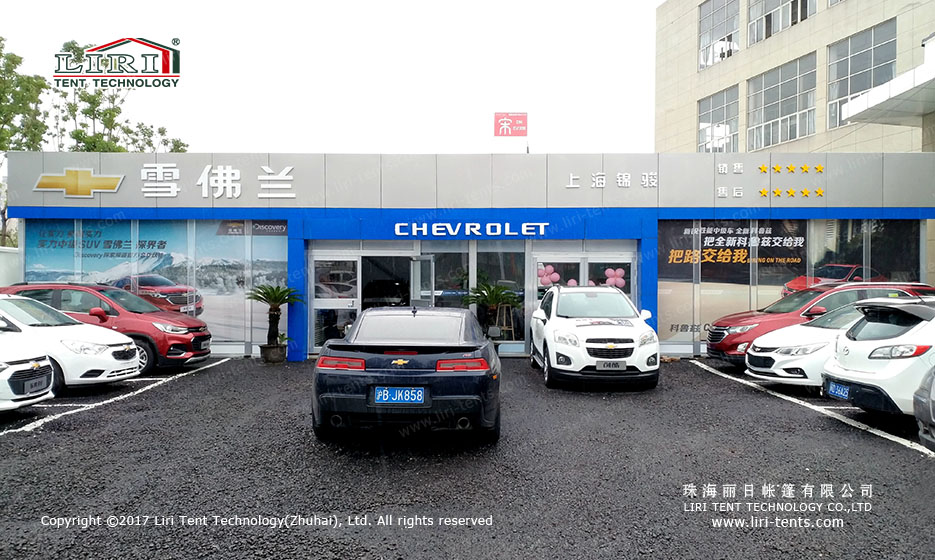 Every year, car brands introduce new models, and with them come exhibitions and marketing campaigns across the country. However, there are not all cities that can provide a wide space for test drives or vehicle displays. In this case, car show tents are the perfect temporary venue solution for car brands.
The car show marquee can be used as a temporary frame space for vehicle parking, hospitality office, and staff office. It has perfect temporary space and abundant tent accessories that completely meet the multiple needs of brands for car showrooms.
We provided Chevrolet with a vehicle sales center in one day, totaling 200 square meters of floor space. This is a 10x20m A-top marquee tent structure with 5m high eaves, capable of accommodating 4 vehicles on sale, as well as customer negotiation areas.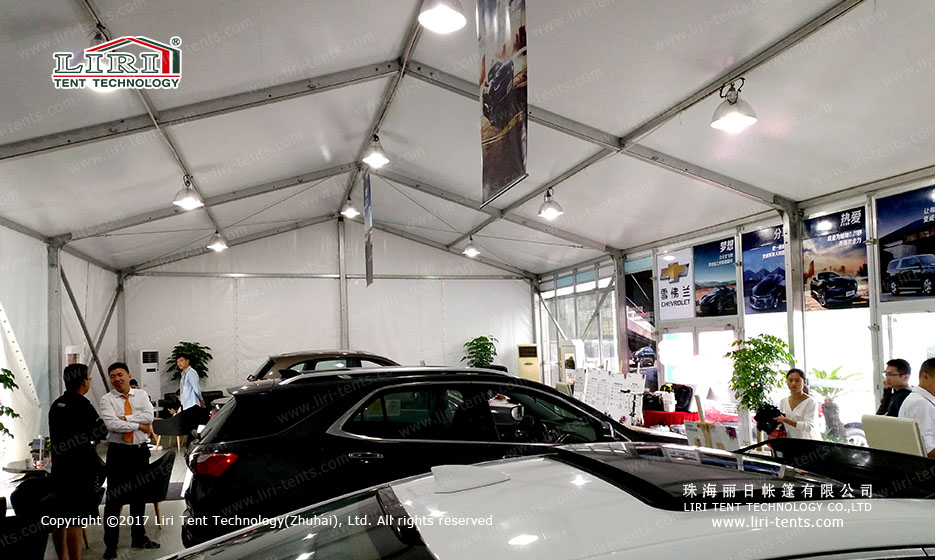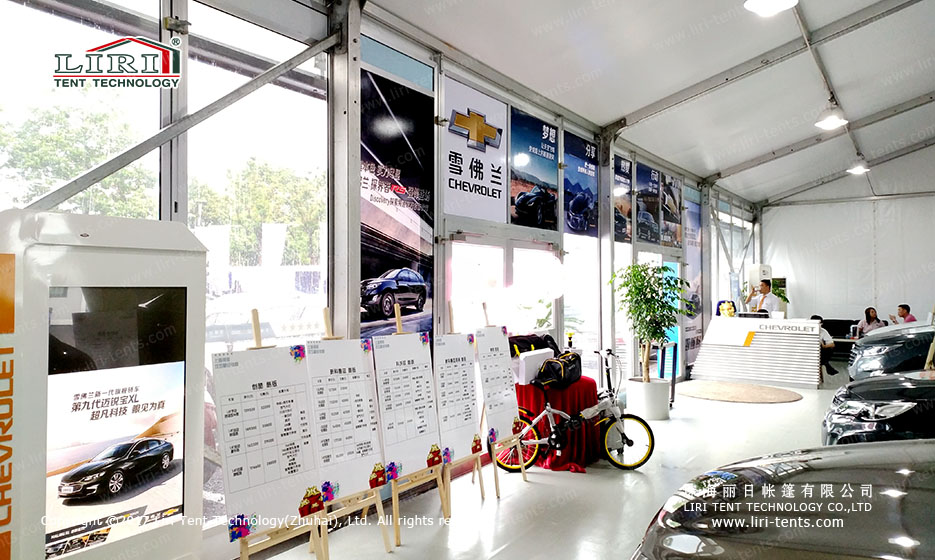 The features of the Chevrolet car exhibition marquee
The glass curtain wall is conducive to hanging advertising sales information, allowing customers quick access to vehicle information. 5m center door, allowing easy access to display vehicles, meanwhile, customers have the feeling of entering a store.
Customized billboards. Brand logos and marketing messages can be embedded on the periphery of the tent, making the entire appearance of the auto show marquee tent highly recognizable. Taking into account the psychology of the buying public, glossy tiles are used in the interior to enhance the luxury of the showroom.
The specification of the Chevrolet car exhibition marquee