18m High Church Marquee Tents For 1000 People Capacity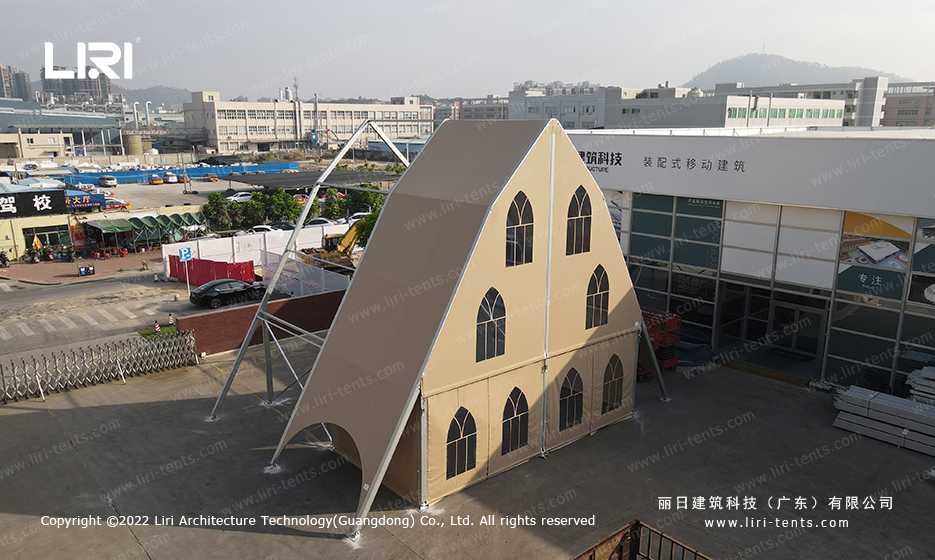 Marquee-sale's high church tents are ideal for alternative church buildings. We have sizes from 10m to 50m in stock for sale and can custom build to your size. It is modular in design, extends in spans of 3m or 5m, and can accommodate up to 1000 people. The church tent can exist as a semi-permanent structure.
The walls of the tent are designed as Gothic-style transparent PVC windows, making it unforgettable. Compared to the A-top tent, the high church tent has a gothic shape and a height of 18.8 meters. With easy installation and dismantling, quick setup, temperature control, and low cost, the modular tent is an ideal solution for church expansion and relocation.
The sidewalls and roof cover of the church tent are made of PVC-coated polyester textile fabric, which is weather-resistant, fireproof, waterproof and quality assured. Due to its special shape, its internal space appears to be unusually large. To solve the wind resistance problem caused by the tall shape, we use T6061 /T6 aluminum alloy frame, which can meet the wind pressure of 100km/h.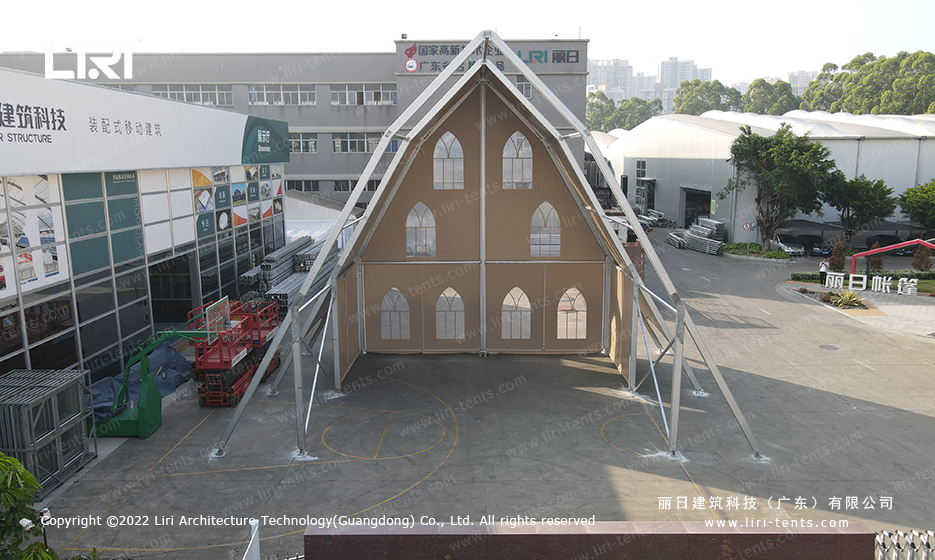 High Church Tent Dimensions
| | | | | |
| --- | --- | --- | --- | --- |
| Span Whidth | Eave Height | Ridge Height | Bay Distance | Main Profile |
| 10m | 4.1m | 11m | 5m | 204x120x4mm (4 - channel) |
| 15m | 4.1m | 13.4m | 5m | 204x120x4mm (4 - channel) |
| 20m | 4.1m | 16.4m | 5m | 256x121x5mm (4 - channel) |
| 25m | 4.1m | 18.8m | 5m | 256x121x5mm (4 - channel) |