Large Sports Marquee Tent For Sale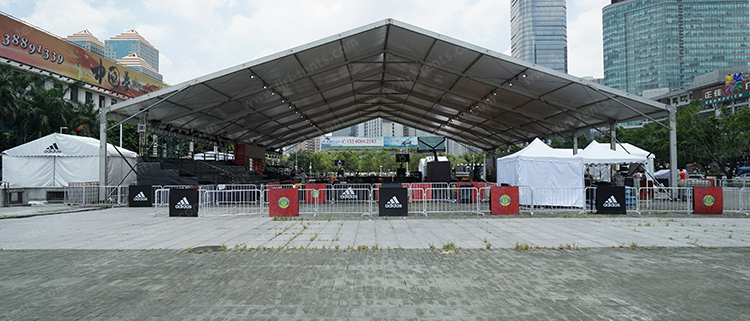 If you want to install a temporary shelter tent for sports activities or competitions in an efficient, flexible, and economical way, then our large sports tents are ideal for you.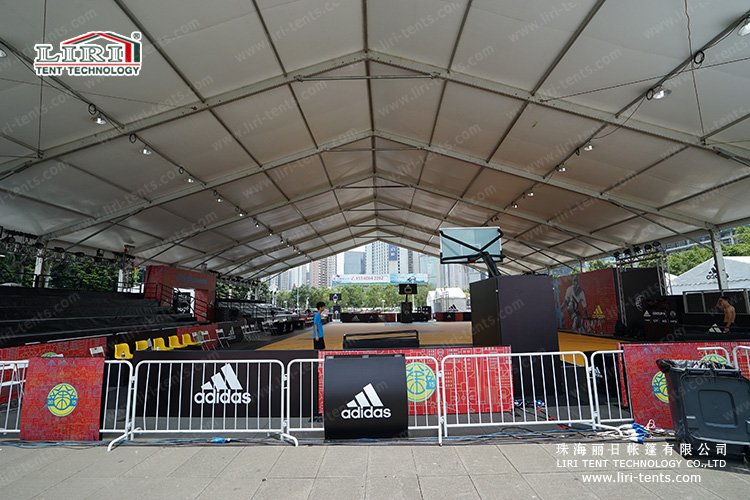 Exclusive to Marquee-sale, our large canopy tents are modular-frame buildings with clear spans from 10m to 80m and can be 4m, 6m, or even 10m in height. built using lift platform trucks, we can create a variety of sizes based on customer requirements, colors, and advertising options.
Frame type – sports tent adopts reinforced aluminum alloy frame 6061/T6 aluminum alloy tent material, suitable for outdoor temporary use and permanent use. The case in the picture uses PVC double-layer fiber cloth, which has the advantages of being waterproof, anti-ultraviolet, flame retardant, anti-mildew, and so on. There are also many optional accessories such as lighting, windows, air conditioning, drainage, and crash bollards, to name a few.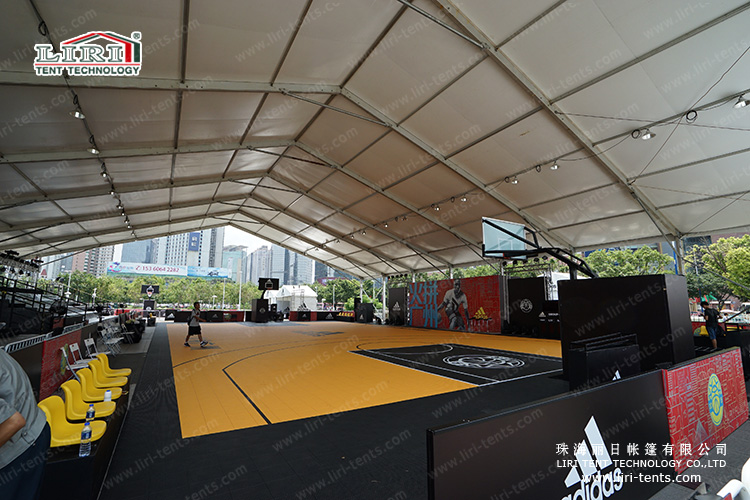 For the past 25 years, marquee-sale has provided hundreds of outdoor sports tents around the world, including basketball courts, equestrian courts, tennis courts, golf courses, and more. If you want to know more about framed-sport tents, please feel free to let us know.