Temporary Passageway Tent, Corridor Marquee Tent For Sale

passageway tent is also called corridor tent, walkway tent, tunnel tent, and so on. It is used in an extremely wide range of applications, such as transportation aisles, inspection aisles, waiting for aisles, queuing aisles, etc. It is the blank space between points to provide a comfortable environment for goods, people, and vehicles to pass through.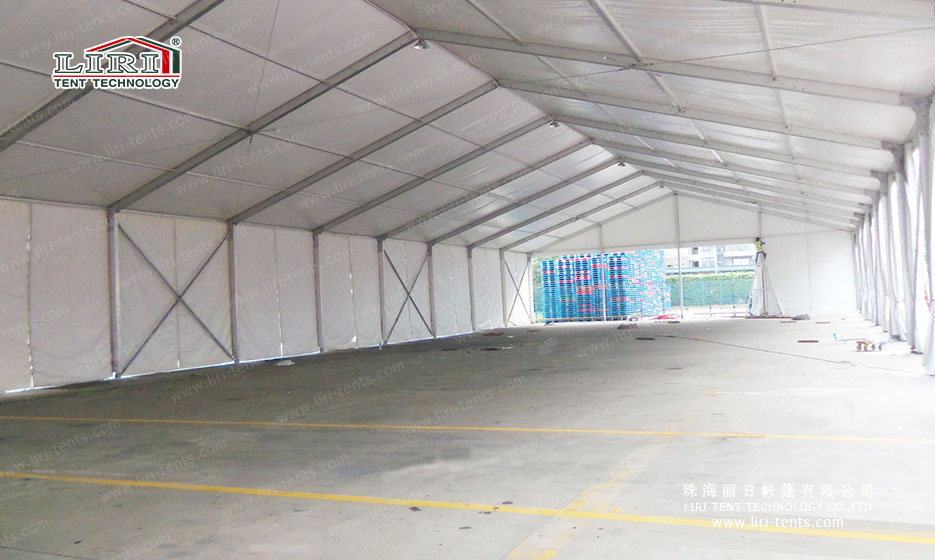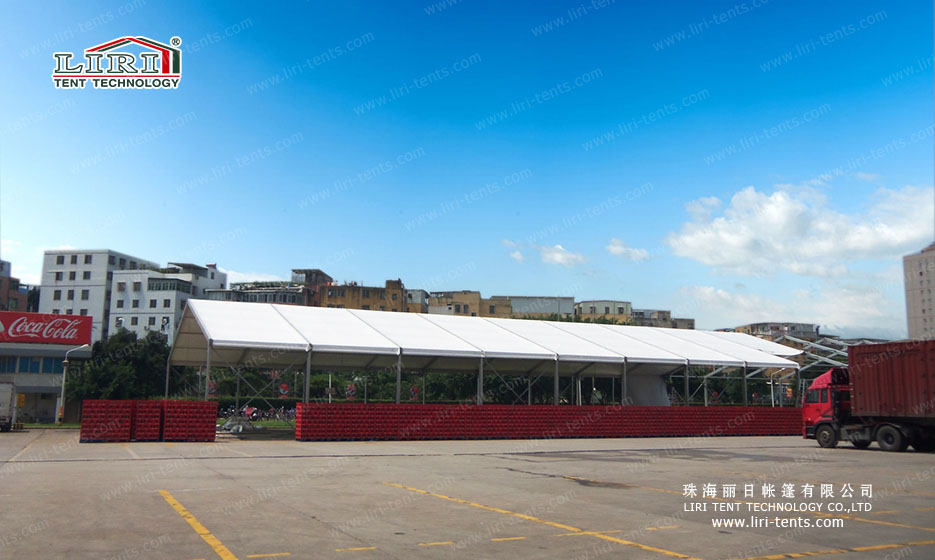 We provide temporary passageway tents for Coca-Cola, waiting for areas, pedestrian bridges, etc., solving the temporary space needs in different scenarios.
The passageway tent is frame construction with quick erection time and simple installation, which can be assembled and disassembled many times repeatedly. The standard span is from 10m, 30m to 50m, which can be customized according to customers' requirements. The tent top fabric is made of the double-layer PVC fiber cloth, with a service life of 10 years. The edge of the tent can be equipped with optional transparent PVC cloth, hard wall, glass door, etc. depending on the customer's demand.
Passageway Tent Dimensions
| | | | | |
| --- | --- | --- | --- | --- |
| Span Whidth | Eave Height | Ridge Height | Bay Distance | Main Profile |
| 5m | 4.2m | 5.05m | 5m | 204x120x4mm (4 - channel) |
| 7.5m | 4.2m | 5.46m | 5m | 204x120x4mm (4 - channel) |
| 10m | 4.2m | 5.84m | 5m | 204x120x4mm (4 - channel) |
| 12m | 4.2m | 6.16m | 5m | 204x120x4mm (4 - channel) |
| 15m | 5.2m | 7.6m | 5m | 256x121x5mm (4 - channel) |
| 20m | 5.2m | 8.4m | 5m | 256x121x5mm (4 - channel) |
| 25m | 5.2m | 9.2m | 5m | 300x120x5mm (4 - channel) |
| 30m | 5.2m | 10m | 5m | 350x120x5mm (4 - channel) |