Cheap Temporary Event Marquee Tent For Sale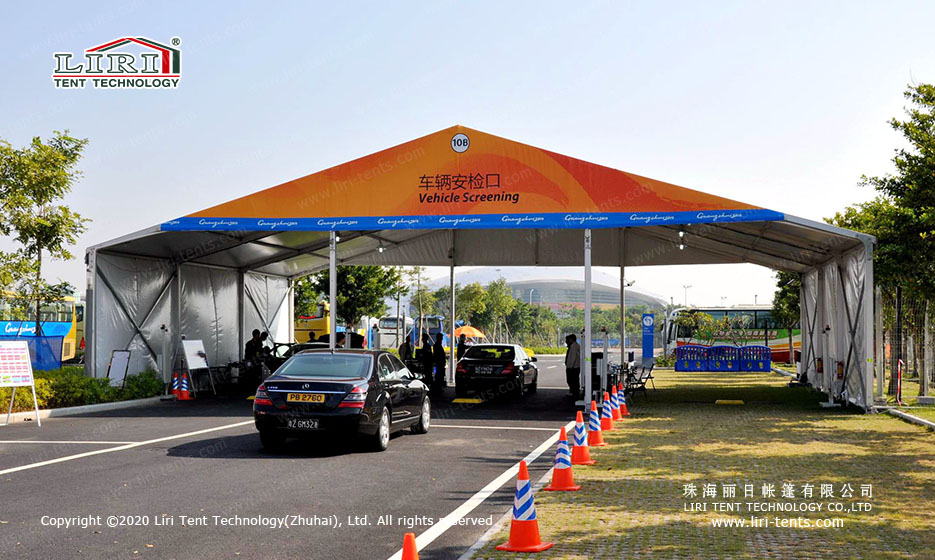 Even though the spread of the epidemic is still quite serious, people's daily life, parties, weddings, and celebrations are inevitable. Therefore, we recommend installing temporary marquee tents for security checks at the entrances of fixed places to provide temporary space for inspection and quarantine of people and vehicles coming and going.
Unlike the official large tent, the temporary tent for security screening only needs an "aisle" of space to be installed. Security personnel and incoming and outgoing personnel, vehicles in the tent to test body temperature, show relevant documents, cargo inspection related work. It is also the best "place" for sun protection, rain protection, and temporary barriers.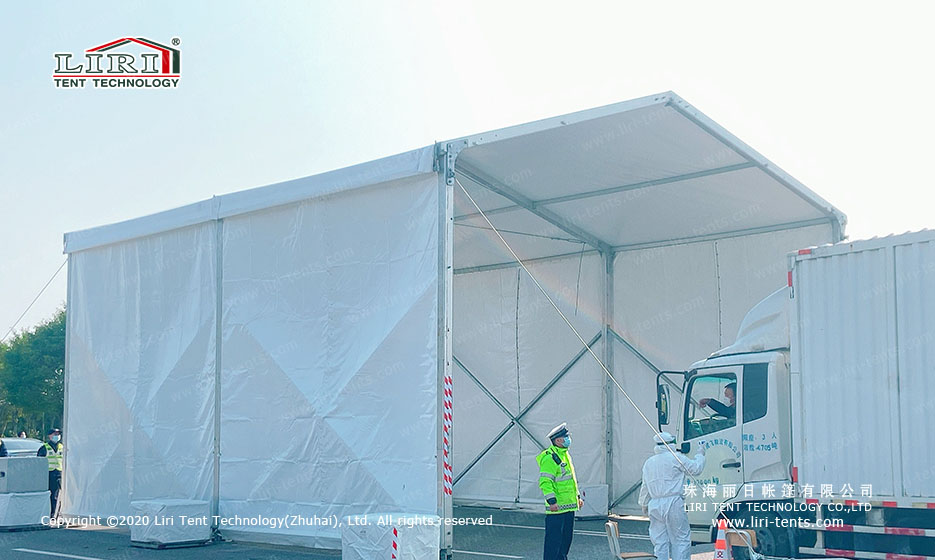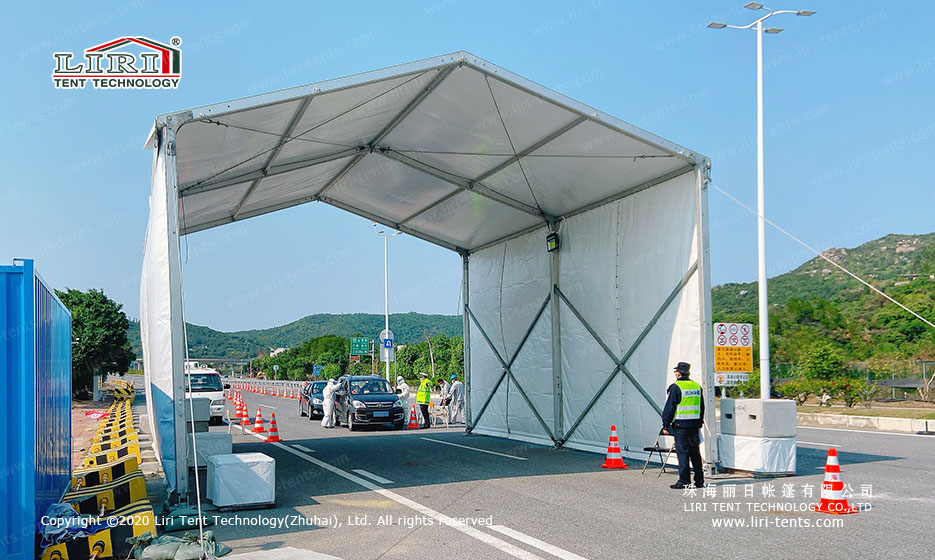 Temporary tents can be installed at random, whether on the sidewalk, concrete road, building import, export, etc. The width varies from 15m/20m/30m/40m and the eave height is 4m/6m. The canopy is made of double-layer PVC synthetic fiber cloth, with a theoretical service life of 10 years. Electric lights are hung on the top of the tent, and they can be used at night.
Because the temporary security tent does not have too much equipment, it is inexpensive, much lower than the cost of large tents. Usually, it is rented for use on a cycle basis, with flexible rental periods and without the hassle of installation and dismantling.
Temporary Event Marquee Tent Dimension
| | | | | |
| --- | --- | --- | --- | --- |
| Span Whidth | Eave Height | Ridge Height | Bay Distance | Main Profile |
| 3m | 2.6m | 3.16m | 3m | 100x48x3.0mm (4 - channel) |
| 4m | 2.6m | 3.35m | 3m | 100x48x3.0mm (4 - channel) |
| 5m | 2.6m | 3.52m | 3m | 100x48x3.0mm (4 - channel) |
| 6m | 2.6m | 3.71m | 3m | 100x48x3.0mm (4 - channel) |
| 8m | 2.6m | 4.05m | 3m | 100x48x3.0mm (4 - channel) |
| 9m | 2.6m | 4.24m | 3m | 100x48x3.0mm (4 - channel) |
| 10m | 2.6m | 4.4m | 3m | 100x48x3.0mm (4 - channel) |
| 12m | 2.6m | 4.76m | 3m | 100x48x3.0mm (4 - channel) |