Clear marquee tent to hire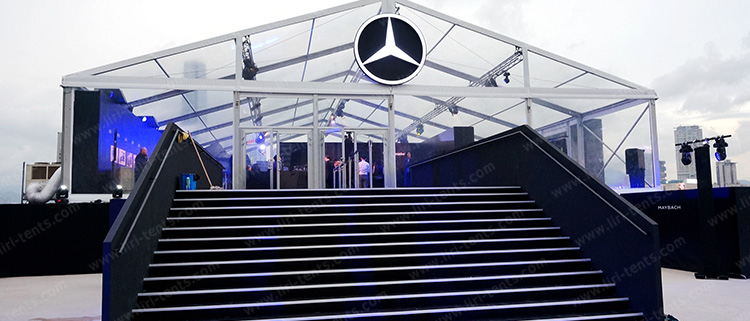 Our large clear marquee tents fully consider the actual needs of customers. It can be equipped with many practical accessories to enhance the functions and uses of the tent, such as PVC windows, clear PVC roof covers, glass doors, glass walls, air conditioning systems, etc. After adding accessories, the tent can greatly enhance the user experience.
Clear tents are suitable for a variety of large-scale events, exhibitions, concert parties, wedding celebrations, sports events, etc. With a clear roof cover, the tents fill with transparency and fashion and are preferred for young people's activities and parties.
With the design concept of safety, efficiency, and elegance, we provide fast and efficient space solutions to our clients. After our rigorous testing, the large clear marquee tents can withstand strong winds from 8 to 10. The base of the tent is high-strength alloy materials and the lifespan can achieve 20 years.