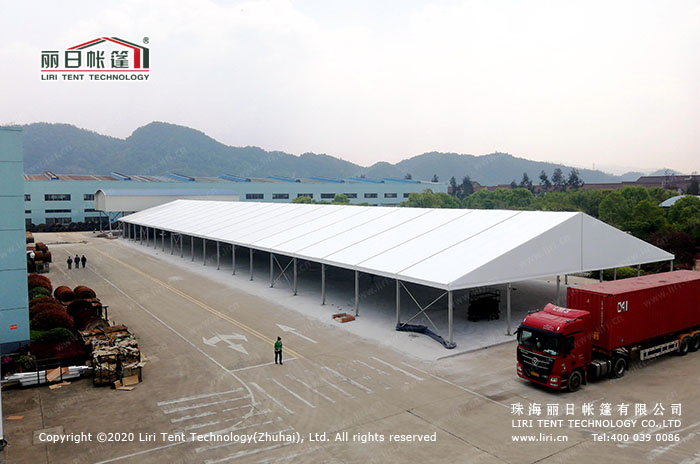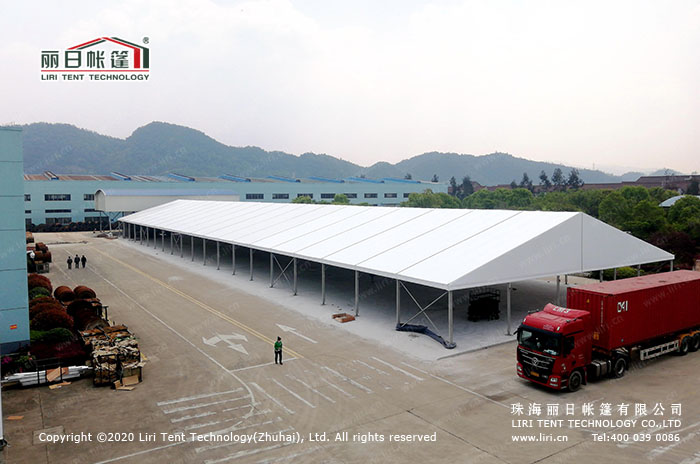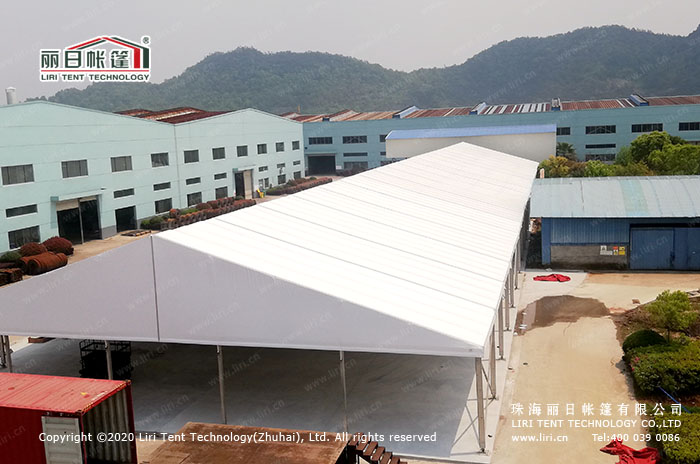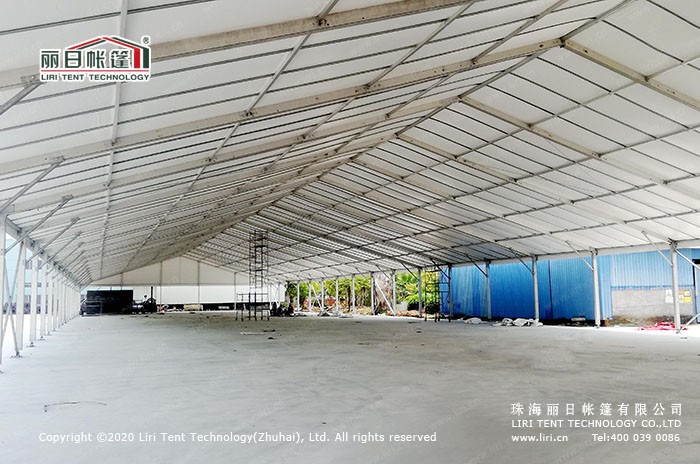 The pearl white tarp glows brightly in the sunlight. From a distance, you will fall in love with this pure white tent.
The width of the tent is from 5 meters to 80 meters, and the length span can be extended infinitely. The standard height is 3 meters, with special customization within 8 meters. There are no extra load-bearing poles inside the tent, and the space is super practical.
The white large tent can add different accessories facilities. ABS hard wall, glass door, air conditioning system, ventilation system, etc. The price has been increased after installation. The white tent can be rented for as long as you want, no problem to use for 10 years.