The 3 Key Factors When Buying Or Renting A Transparent Dome House

Are you looking for a transparent dome house for your meeting and party needs, but don't know where to look? Looking for the ideal transparent dome house and other details according to your ideas? What noble transparent dome houses are available and what types of dome houses will bring you pride of place?
Rooted in your idea of use and needs, you need to consider various aspects when renting or buying a dome house. This article will discuss the various things that need to be considered. The transparent dome house you rent or buy is the one that fits your needs and gives you a sense of pride.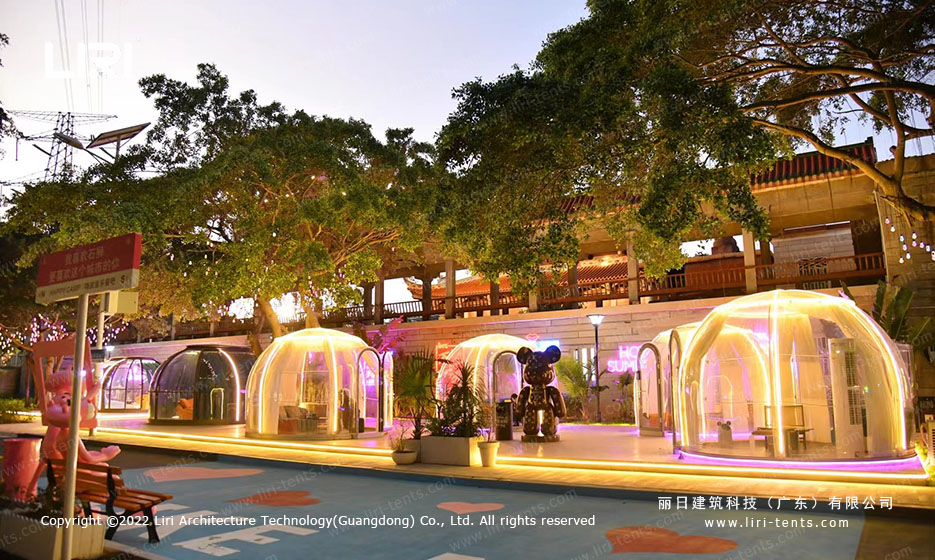 Temperature control
The main objective of ordering a dome house is to have a private space with a controlled temperature. Specially made furniture can be placed inside the dome house. It can be used for get-togethers and chats if you are preparing to entertain intimate guests, or as a private space for the weekend.
In general, there is a huge temperature difference between winter and summer though. In summer, its sliding doors can be opened for a quick change of air. In winter, the domed house has perfect wind resistance and warmth. Although it can withstand temperature differences of up to 100 degrees, it is not recommended for use in areas with temperatures above 60 degrees and below -20 degrees. On its perimeter, it can be fitted with a heater, humidifier, ventilation ducts, etc.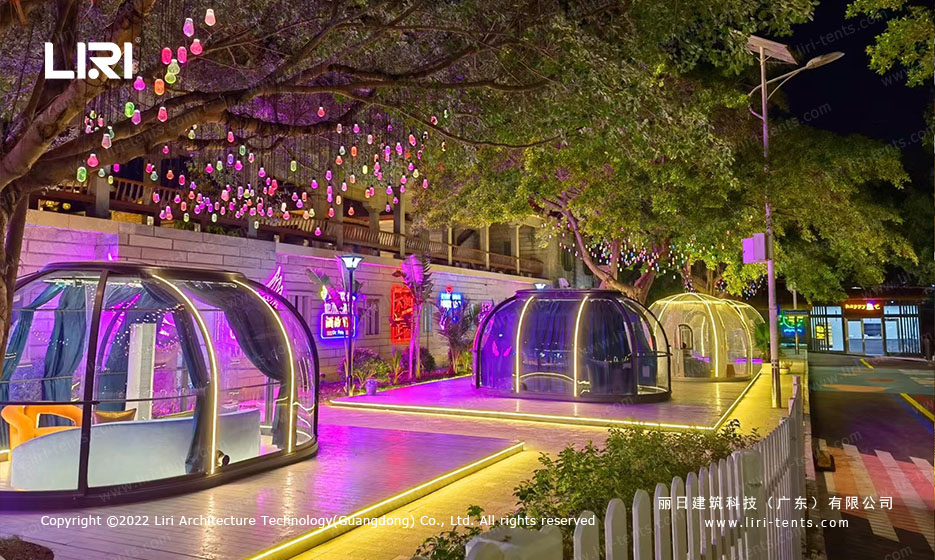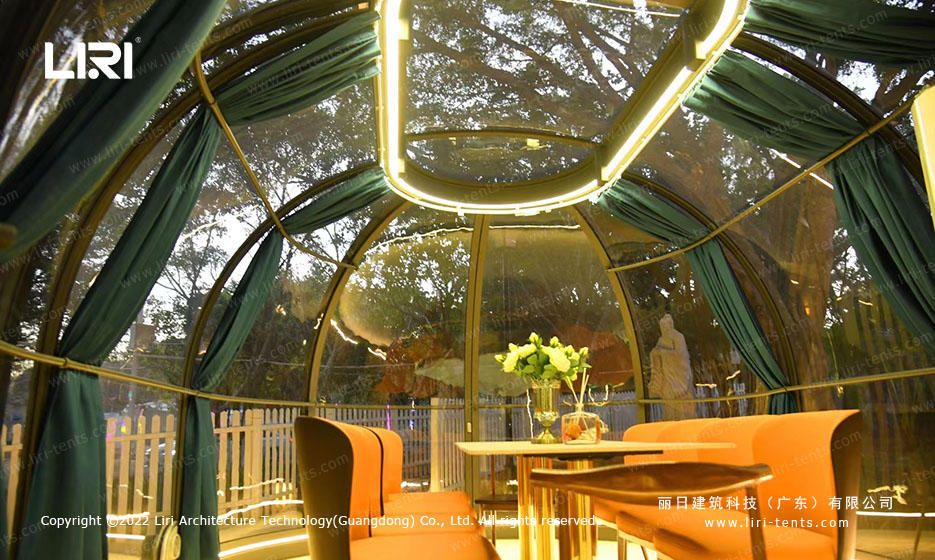 Size and flexibility
Another key consideration when ordering a dome house is the size of the footprint. Will there be enough space for guests, how many guests can be accommodated, and what furniture will need to be placed inside? A good dome house manufacturer will offer a wide range of sizes. 3.5m in diameter, 4.5m in diameter, 4.5m x 6m in diameter, and a maximum area of 23 square meters.
If you are unable to make an accurate determination, you can hire us to measure the dimensions for you, as well as provide installation solutions. We will even arrange the number of people, furniture and equipment for you. Conceive the most suitable dome house for you.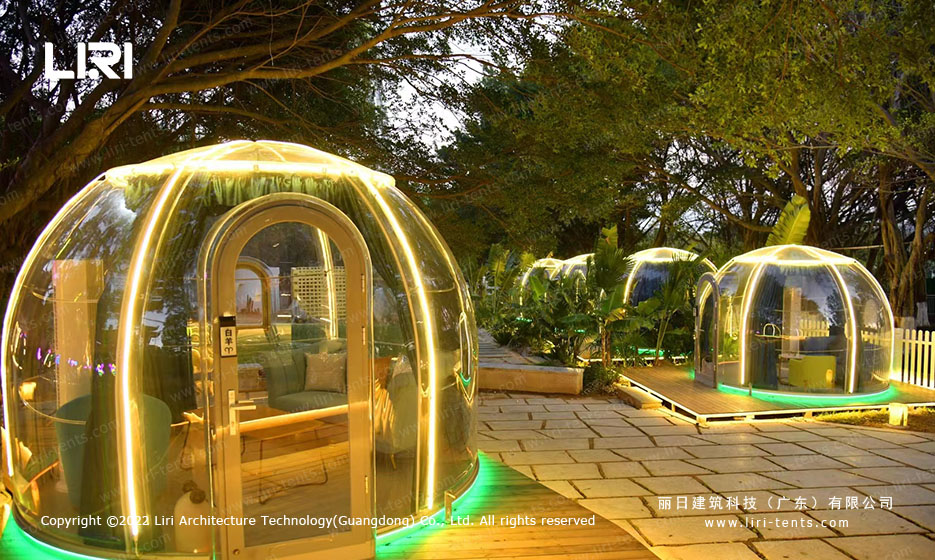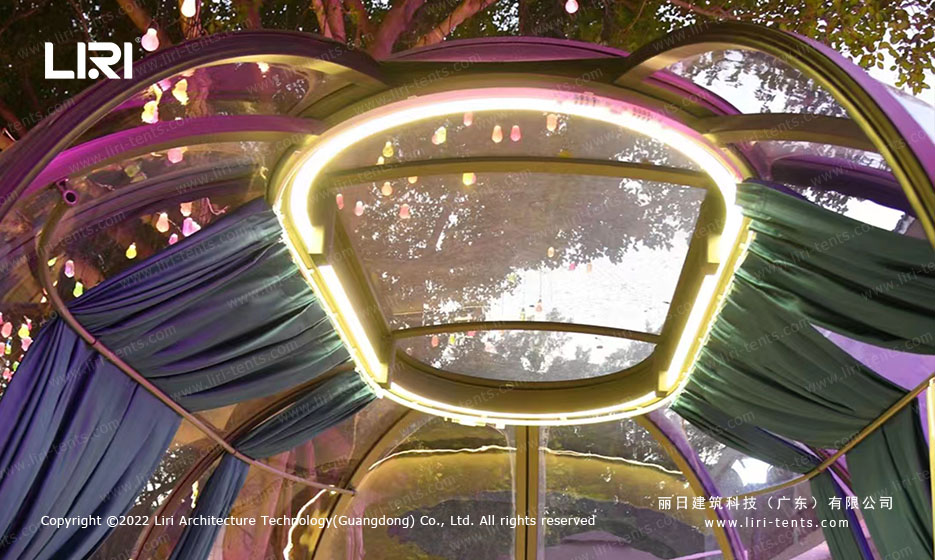 Installation and delivery service
The final step is the transport and installation of the dome house and the logistical aspects. Transporting a dome house from the factory to your installation site will incur a cost, but it is necessary. The dome house factory will make customer service a priority, with a full installation and after-sales follow-up service. Good installers will not damage the floor structure, as well as clean the site. An electrified clear room will make it worth your while, it's just so nice to look at.
When considering renting or buying a dome house, consider the above three aspects to make an accurate rental decision. Work with a dome house rental company with a large factory and a reputation for better rental service and lower prices.