Low-Cost Aluminum Frame Tent No More Trouble With Lack Of Storage

Currently, frame tents have been used in industries with high industrial demand. It not only helps them to save resources and reduce costs but also effectively protects the environment and reduces pollution. Among them, aluminum frame tents are highly valued and reused by the industry. There are several specific reasons for this.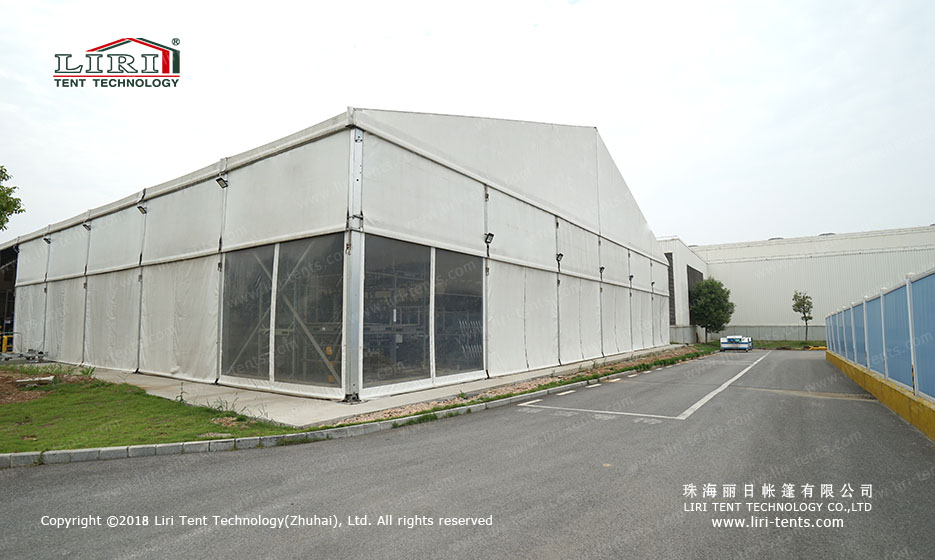 Are Frame Tents Any Good?
Aluminum frame tents are flexible to erect and do not require high requirements for erection sites. Traditional construction consumes a lot of time, raw materials, and manpower to erect. The frame tent with assembly and modular process, on the other hand, is fast to erect, has no foundation treatment, large internal area exactly without support columns, no dust, and no noise, and other advantages. Temporary land is luxury for industrial enterprises, almost precious. And the site is changed as the project is shifted. But the mobility of the frame tent fits them well.
The conventional warehouse is made of aluminum alloy structure with PVC material tarp, which is strong and durable after erection. Combined with the unique erection method, the frame tent is set up and dismantled very quickly. The secondary in use has a high-cost performance. The ventilation, moisture-proof, and fire-proof characteristics of the aluminum alloy frame tent can be done to store goods. The use of the effect is no less than the traditional building, this fast-forming green warehouse has become a necessary space for industrial and logistics enterprises.