Full-size Temporary Marquee Tents For Cargo Storage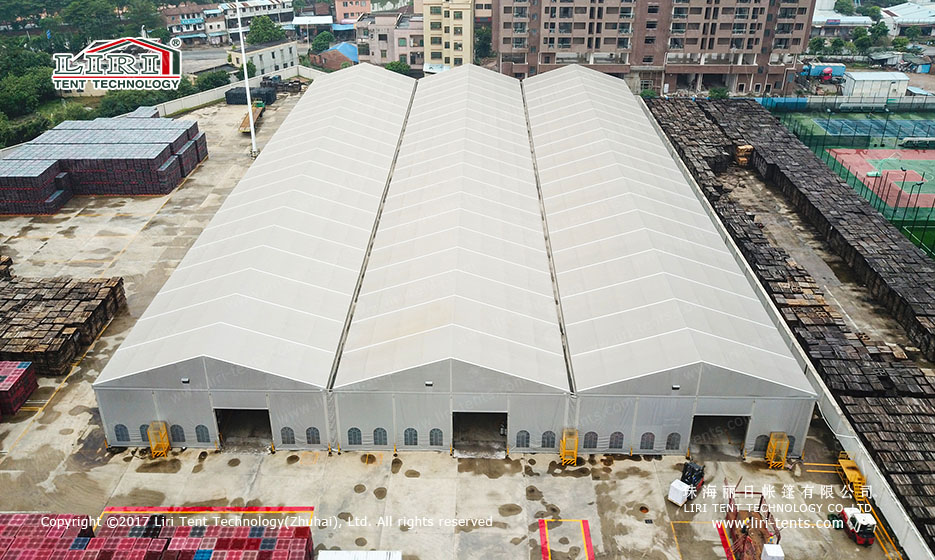 Are you in desperate need of a temporary space to store your goods neatly arranged in a temporary warehouse without exposing them to bad weather? Now, there are no need for long waiting times to get in and expensive cargo management software costs. A full-size cargo storage marquee tent is the answer.
More than just a large marquee tent, a storage tent has all the features of a traditional construction warehouse. It can provide lighting, heating, air cooling, exhaust, flooring, security and protection, and a host of other features.
After discussing your requirements, our construction team provides precise cargo warehouse marquee tent solutions based on commodity type, storage requirements, climate, and other conditions to perfectly solve your needs for cargo storage.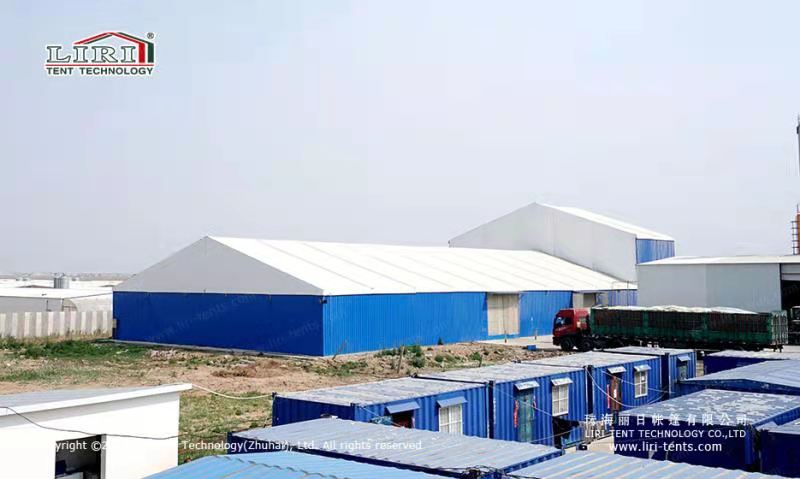 Common Equipment Includes
1、PVC fiber cloth (surrounds the entire side of the tent), protected from sun, water, and rot.
2、Iron fencing (to protect the outer area of the tent), for theft prevention.
3、Air-conditioning (temperature control equipment), useful for temperature-sensitive goods.
4、Industrial ventilation fan (large area for heat dissipation), is almost a must.
5、Lockers (to store personal belongings), mini iron cabinets with multiple compartments.
6、Cargo racks (need to be customized), tiered, assemblable cargo racks.