Double Frame Tents 25×10 Used As Sports Events/ VIP Lounge

The double decker tents provide double the space in a single area. Spans from 10 to 60 meters. Marquee-Sale double frame tents are used for equestrian events, Formula 1, tennis tournaments, and other sporting events. Aisles and viewing platforms are reserved in the design of the second level, which provides spectators and clients with better views and helps to overlook every corner of the entire arena.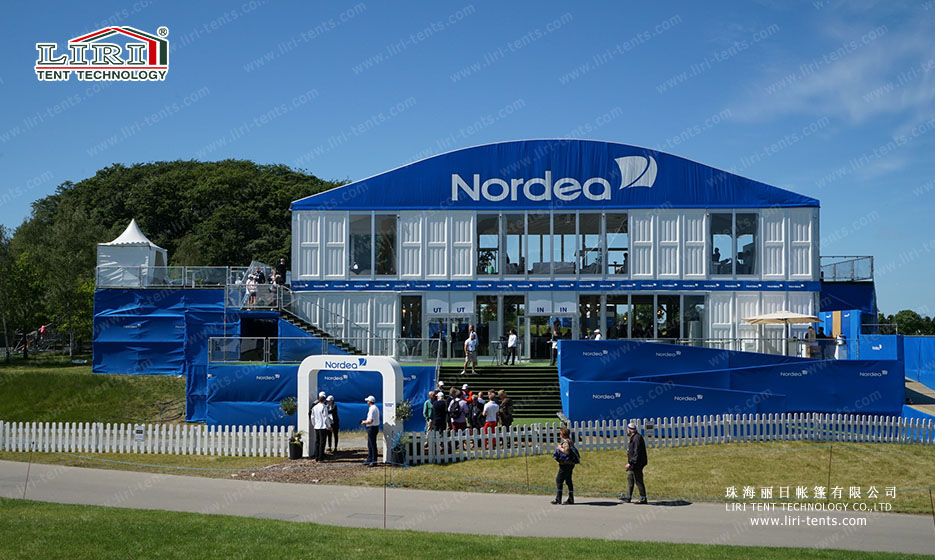 The double decker tent uses high-strength aluminum alloy as a support and is 6 to 10 meters high. The eaves of the tent can be fitted with rails to provide space for banners and pole insertion advertising.
We provide aluminum stairs, anti-static handrails, clear PVC windows, interior decoration, and other accessories, and offer tenting solutions for sports event marquee tents. Please contact me if you need.