Banquet Tent Rentals Near Me

Whenever there are large-scale outdoor activities, we can always see the figure of the banquet event tent. Banquet event tents with different shapes are applied to different activity scenes. So why is the banquet event tent favored by the organizers?
The banquet event tent adopts a fully transparent PVC design, with good daylighting and a more elegant and beautiful European style shape. If you hold a banquet in such a tent, you can enjoy the scenery outside the windows, as if you were dining in a European Crystal room. Romantic visual effects are applied to the wedding to leave an unforgettable impression on the guests.
Of course! It is not only a fully transparent glass tent but also a banquet tent with customized patterns. By using European-style windows and French curtains, you can also bring a different style and atmosphere to your banquet.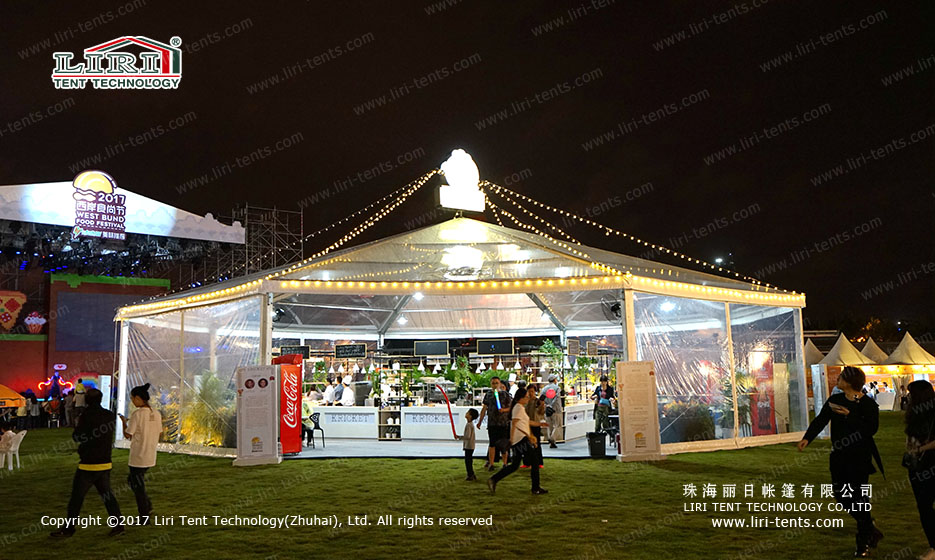 The Banquet tent is flexible and convenient.
The big tent is a temporary building with the advantage of flexibility. Different shapes can be matched on different occasions and different interiors can be used to achieve the best effect of the banquet.
Whether it is a cool high-tech projection or solemn conference style, it can be applied in the tent. Through different decorations, it better echoes the theme of the activity. The inner space of the tent is vast. Even if you eat in a tent, you won't feel depressed and uncomfortable at all.
Usually, banquets are temporary. After the banquet party, our tent can be dismantled and recycled without affecting the next event. The banquet tent does not have high requirements for the site, which will hardly cause damage to the ground and can adapt to the complex outdoor construction environment.
The Banquet tent is strong and durable
We adopt high-strength aluminum alloy (T6 profile, the strongest international standard) to make the tent structure which is safe and firm. Whether it is cement, grass, asphalt, marble or other floors, we can provide a variety of fixing methods and ensure the maximum wind resistance of 8-10 levels. The PVC fabric meets the B1 and M2 standards and is fire-retardant, which adds a guarantee to the safety of the banquet.
It is more beautiful and convenient to use our banquet tent to hold the banquet. It also has excellent cost performance in terms of cost convenience, which is why the organizers choose the banquet tent. In terms of banquet tents, Liri has 20 years of design and manufacturing experience. Our big tents can also be used in various enterprise celebrations, parties, weddings, and exhibitions.