How to decorate a wedding marquee tent?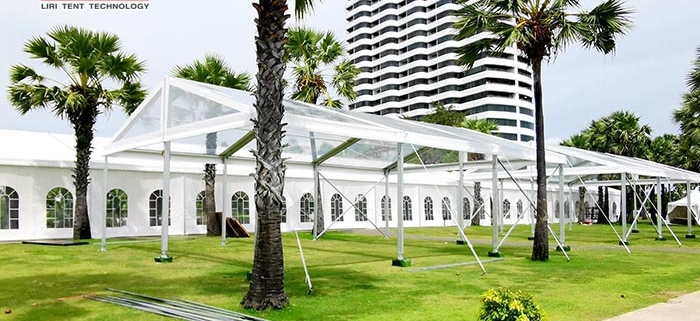 Classic wedding marquee tents usually use white as the main color, tent pillars, tarpajamas, curtains, tables, and stools are almost all white, some people will use pearl white, said the wedding is pure white clean, noble and grand.

By using a wedding marquee tent with a pointed roof, the space inside the tent will appear larger. A variety of decorations can be hung inside the tent, you can build a wedding stage, use a variety of colors of LED light sources, increase the romantic atmosphere, but also can give LED lights enough space to hang.
The advantages of the wedding marquee tent, tent without any column in the middle of the block, European wedding style will be built in the center of the banquet hall stage, not only the wedding vows or wedding performance stage, very in line with the style of a luxurious wedding.
Whether it is a classic wedding tent or a luxury wedding tent, it is recommended to find a reliable marquee tent supplier to rent.