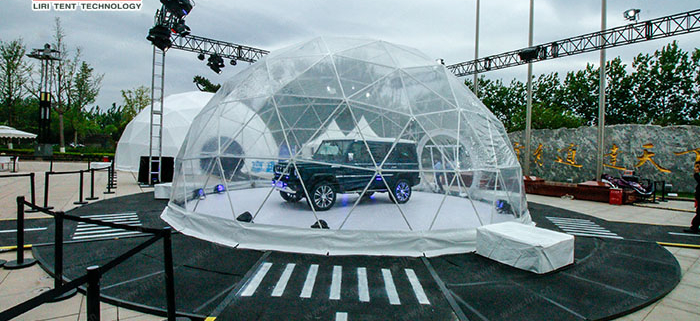 With its unique shape and fashionable minimal style, Dome Marquee for Sale has always been at the top of the list of popularity and is being used by more and more people in various types of business activities, including commercial expos, and weddings parties, branding promotions, and etc.
You could find the Dome Marquee in all these events. And it does bring unexpected business benefits to the event planner.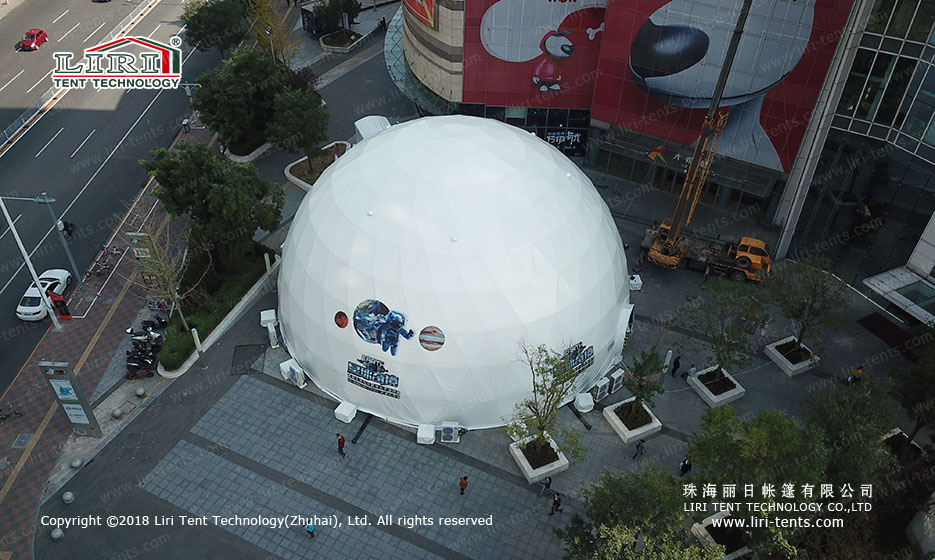 When coming to the design of the marquee shape, safety is more important. Therefore, our Dome Marquee frame is designed with a triangular grid and fixed at each interface to make it more stable and stronger. We will test every type of Dome Marquee for Sale before shipment to make sure that there will be no mistakes when installing at the client's site, saving lots of trouble.
Furthermore, we can provide customized tent design services for our clients to meet their needs. Each design has its unique outlook, such as the transparent Dome Marquee for Sale. Not only does it let the light in making its interior more bright, but it also attracts people seeing through the tent from the outside. It will definitely become the focus of the crowd.
In case of excessive light, we can cover it with white PVC fabric leaving it half block-out and half transparent. It can block part of the light but still solve the problem of illumination. You could also paint different kinds of patterns and logos on the white PVC, which can bring better promotion for the event.
Anyway, no matter what kind of design, Liri Dome Marquee for Sale is always the same quality, with good performance resisting wind, water, fire, and UV. Being able to be assembled and disassembled in a short time, and easy to store are also the main features. These are the marquees you have never ever had.